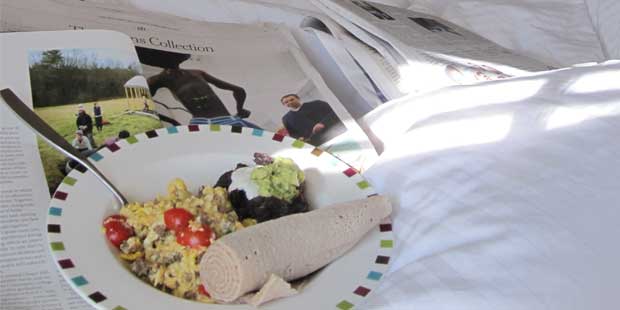 When considering a Bed & Breakfast for you vacation, romantic getaway or just a little seclusion, there are many questions to ask yourself and the innkeeper before making your decision.
What are differences distinguishing the inn experience from a traditional stay at a chain hotel or motel, especially one which refers to itself as an "inn" and includes breakfast with the room?
Are inns more or less expensive than traditional motels/hotels?
Is there someone "on duty" 24 hours a day at B&Bs like at most motels/hotels?
Are walk-ins accepted at inns like at traditional motels/hotels? Sometimes, when traveling, I like to remain flexible and plan my trip as I go.
If I am traveling with a child who needs a crib, are they available?
What kind of privacy can I expect at a B&B? Sometimes I am just "peopled-out" and need my solitude or time alone with my mate.
May I request a wake-up call?
A creature of habit, I just like eggs, bacon, and toast for breakfast—not fancy stuff that I've never had before. Since these are standard food items and simple to prepare, is it okay to just request my "usual breakfast' when staying at an inn?
How important are ratings (such as AAA and Mobil) of inns?
I hear a lot about "special packages" and "luxury services" menus offered by inns. What are examples of these?
Is it safe for a woman, traveling alone, to stay at an inn?
Are assistant/service dogs (i.e., seeing eye or hearing ear) dogs allowed to stay at inns?
There are many other factors to consider when planning your get-away, but these basics should help to give a better understanding and overall picture of what you need and can expect.